STD Labs Blog
Dating Tips for Senior Women Looking for Love Online.
Date:

July 30th, 2020
Online Dating Tips for Senior Women.
Long ago, couples used to find their "Mr. or Ms. Rights" in college, at work, in parties, in a bar, or get-togethers.
Today, people (especially those over 45 years old) are increasingly meeting their other halves through online dating sites. Various studies have thus found that adults are the most popular people users in dating sites.
In a study by Pew Research Center, over 25 percent of the interviewed grownups feel dating over the web has done more harm than good to relationships. Only 22 percent feel digital dating has impacted relationships positively.
The rest (more than 50%) did not respond to whether dating online has done more harm than good to human affairs.
Here are the pros and cons of dating online, as listed by users.
Advantages
Easy, instant hook-ups
It links you with people locally and internationally.
It gives one a chance to scrutinize possible mates before the meet-up.
Downsides
Users falsify their identity
Some users are all-out scammers looking to harm others
Not many online links lead to emotional ties.
Respondents also cited unwelcome "sexting" or provocative sexual messages from strangers or other users.
It's true, meeting strangers online puts you in significant danger. But we can never overlook or underestimate the critical role of the dating sector as reflected in this recent research.
Just in case you are looking for love and are an adult, there are some ideal options. Here are some tips to ensure your internet dating goes smoothly.
Before you visit that online dating site, be sure you're ready. Internet dating can be an unhealthy place for those who aren't prepared to get into a relationship. To date online, you must have a sense of belonging and happiness. Try taking some time off In case you're still stuck to your previous relationship. You want to go in free, positive, open, most importantly, ready for adventure.

Another important thing is to avoid clichés in your profile. This will help you stand out and not look like anyone else. Remember, there are too many people out there who "love having long walks on the beach" or "enjoy the theater, fine restaurants, and exotic. Acknowledge that you are different and be willing to put it out there.

Never limit your options. Be very careful about how you answer any of the questions and the traits that you expect your partner to have. Some sites will ask about your "deal breakers," but those are things you should avoid. Also, don't make a weirdly long list of dos and don'ts. You can put the only serious things you expect and some disqualifying points for unserious people.

Lastly, but most important, is to stay safe. When you find someone you are interested in, or somebody sees you, always approach them with absolute caution. You can start by calls through your mobile phone rather than using your home phone, which may or may not be linked to your address. For the first date, you can meet in a public place like a coffee shop. Before you let that person buy you dinner or go riding together, be sure you can trust them. Personal security is a priority, don't just go around with a stranger you have only met.
Hopefully, adult dating companies will reduce these perceived risks so that Americans can enjoy stress-free online hook-ups.
Safety Tips for Senior Women.
You can never be too sure about what may happen where you're out there on a date from a senior dating site. But safety always has to be a priority when getting back into the adault dating company scene where seniors are vulnerable and can be exploited or even misused.
Image Alt Tag: Online dating tips for healthy women.
A little bit of common sense can ensure you stay safe while having fun. Here are some tips for those involved in senior dating.
Never let a stranger pick you up at home or even workplace.
There's no big deal in going out with a widowed or divorced friend you've known for a couple of years.
However, all that changes if you've met a man online or known him for a very short time. Insist on meeting him for a cup of coffee in a public restaurant.
Don't allow those earnest eyes, a great smile or even those personable charms divert your attention from this rule. Most men mean well, but don't just give a stranger your address before you're sure about it.
2.Inform someone out there know about the details of your date.
Tell a trusted friend, relative, or neighbor the name of your date and possibly all his contacts, or just the senior dating site where you both met.
You can also let them know about the whereabouts of all the places you're planning to go and by what means and what time they should expect you back. Don't leave at home, or switch off your phone in case they may need to talk to you.
3.Carry a little cash, but don't display it.
Hide some cash; you never know what may happen on a date. Always tuck away about some 40 dollars for emergencies.
4.There's safety in numbers.
First dates can be an eye-opener about what and how your partner carries themselves. Therefore, it is advisable to host a double-date with maybe a friend to guarantee safety.
You can also ask some friends to join you if you're going foractivities like bowling, a boat cruise, or golf game. And if you don't mind, your friends could give useful opinions or insights on your potential boyfriend later on.
Remember, safety and security is priority number one when dating online. Studies show women suffer more online than men. For instance, according to Pew Research center;
Thirty-five percent of online dating US adults say they've received offensive uncalled-for images or texts.
Twenty-seven percent said an online user called them "offensive" names.
Only 9 percent mentioned threats of abuse or physical harm.
And women recorded much higher percentages than their male counterparts in all the above categories.
Here are Pew's figures for women vs. men.
48 percent of females admitted continued contact or pursuit even after saying no, compared to 27 percent of males
And while 46 percent of women received photos or messages without consent, only 26 percent of men did.
33 percent of females (compared to 22 percent of males) said they were called offensive names
Lastly, only 11 percent of women received threats of physical abuse compared to 6 percent of males
That said, you must be ready to weather the storms of dating over the internet.
11 Things You Should Know About Dating in Big Cities.
Dating someone in a big city seems all fun until you try and realize that it can be quite tricky. It could be heaven, but it could also mean hell to a newbie.
The crowds and the fact that people come from different walks of life make things way different from dating someone from the countryside. You'll find stuff like dating over the internet quite impressive but also very challenging.
That said, here are the things you're most likely to encounter in the city—some sweet, others bitter!
You have the chance to meet lots of new people constantly! So prepare to respond accordingly.
You've become an online dating freak and developed perfect small talk skills.
Dating someone away from your area is like having a long-distance relationship, so you'll need your earphones on the one-hour train ride.
City people can't commit because the 9 a.m. – 9 p.m. hassle is too real. But it's nothing to take personally. You may be in the same shoe someday.
There's that weird moment in public when you two meet on the first date, and you don't know whether you should lock lips, hug or shake hands.
Most city people have three to four roommates; if this is the case with your date, you have to host all sleepovers.
Competition is real! Wait until you realize that the beautiful model in your borough is planning to steal your date!
The city is too big yet so small. You might bump into your partner on the subway when strolling with pals. Don't get too shocked to say hey!
There's that awkward first date with the love of your life where you meet, play stare tag, and nothing happens until one person leaves.
Misery follows a breakup until you notice you no longer need to see the person again. And the good thing there's always a shoulder to lie on, just be sure the comforter doesn't take advantage of you.
If you have been in a metropolis for some time, you've almost certainly experienced most of these things. If you haven't, then know you know what to expect.
New Dating Apps and how they intend to Shape the Dating Industry
Online dating is still struggling to improve the quality of service and figure out lots of things for excellent user experience. Experts in the industry are working to improve consumer experience by listening to customer problems and making strategic changes.
According to a study by Crunchbase, dating startups are not attracting as much financing as they should.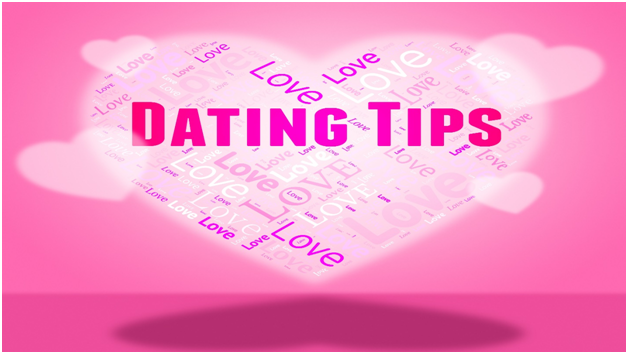 But entrepreneurs haven't stopped trying to get their way through the dating space. Crunchbase News spotted over 40 firms in the "dating" industry established over the last three years in their niches where they believe industry giants like Tinder, Bumble, and the likes haven't occupied.
Here's what some of the company founders and executives had to say about their position in the dating industry and the value they can add to this growing space.
Better representation—friends and family to contribute to your user dating profile.
The CEO of Wingman, Tina Wilson, says the company intends to improve the dating experience by "outsourcing the swipes." It is difficult to tell whether the hobbies or interest people post on Tinder tells what they love.
Wingman is a dating startup looking to feature friends and family in the dating process, and the founder is positive that the app will bring change. With this app, pals and siblings describe you and your traits to match you with others based on their pals.
According to Wilson, the way users describe their personality is not always "entirely truthful," The app allows other people to support you even if you think you aren't good enough.
Following suit (featuring family and friends) after Wingman is Ship, a dating app by industry player Match Group, and Betches, a content site.
Dealing with harassment.
On the other hand, Plum is looking to tackle the issue of harassment in the dating sector. According to Dave Brandner, the company's founder, the firm's goal is to: allow users, more so women, to enjoy their dating experience. The app—still in testing— looks to "push" men to maintain proper behavior by employing a rating system centered around three principles: communication, follow-through, and profile authenticity.
The online dating app has set these three principles to fight rude and lustful texts, control the ghosting phenomenon, and foster correct representation. Plum ranks men based on their rating, encouraging good behavior.
With Plum, profiles are not linked to social media; neither are occupations displayed. What's more, it limits profiles to the level of education, and not school. According to Brandner, this not only boosts privacy but also widens the group of people willing to use it.
"We do not want to divide the dating market by level of education, ethnicity, or fitness, like an app known as The League which distinguishes itself as a dating platform for the elite," Brandner said.
How to Love without Breaking the Bank.
It's difficult to stay in a relationship without breaking the bank, but it's possible. Dealing with money matters in a relationship isn't easy.
You need to figure out who settles what bills—and that's the tricky part—more so if one person makes or earns a lot more cash than the other. Because you have to keep things going, you have to find a solution that works for the two of you and discuss arising issues like rent increases or any extra bills.
However, one thing you two should know when trying to find this balance is no single remedy works for all couples. The reason is simple; situations are never the same across the board. So if you're under pressure to find a way to handle finances in your relationship, here are a few tips;
Be upfront about your financial status.
If your relationship is built on honesty, then there's no harm disclosing to your partner what you do or how much you earn? This way, your partner learns what you are capable of; and knows when they are asking for more than you can afford.
Share costs depending on your earnings.
If both of you make money, then cost-sharing is a good idea. If he pays for a date this time, make sure to sort the bills next time you go out. Of course, the one that earns more gets to sort the huger bills; and the vice-versa is true.
Don't let the man pay for everything.
The idea that the man should handle all bills is quite misleading. Stand for yourself and you two, even if he is always willing to do or pay everything for you. This way, you help him save and build his confidence in you, knowing you can always be relied on when tough.
Learn (and train your partner) to spend within your means.
Sometimes you have to break the bank just because you don't want to annoy or let down your partner. But the truth is, you can't live like a superstar on a bartender's salary! And if you tried, you'd be dead broke in a day or two. So you better accept who you are and teach your partner to live with what you can afford.
Conclusion
Online dating can be a tricky ordeal, especially if you are a senior. Being of age means you are not as agile as you used to be, making you a target. That explains why you need to proceed with caution and inform someone you trust in case you meet a new date online.
It is also crucial to remember that not everyone you meet in the online community will not be as friendly as you would like. Dive in with a no-nonsense attitude and ignore those who try to make you feel low.
However, don't be too hard or impossible to approach. Just be careful.